Restaurant Equipment Repair in Grand Rapids, MI
Reliable Kitchen Equipment & Commercial Refrigerator Service in Kent County
At VanderHyde Services, we're able to service, install, and repair all aspects of your restaurant to keep it working at peak performance. From commercial refrigeration to HVAC service to restaurant equipment repair in Grand Rapids, MI, our experienced team can do it all. We know that breakdowns never happen at a convenient time, so we offer 24/7 service and support for our restaurant clients. We are only a call or text away when you're in need!
---
Call (616) 319-2125 or contact us online to schedule fast & effective restaurant equipment repair in Grand Rapids, MI, or throughout Kent County today!
---
Best-In-Class Kitchen Equipment Service
Your kitchen equipment takes a continuous beating over the year. If you're a busy restaurant, your cooking equipment should be taken care of by professionals who know how to service it. We service all forms of kitchen equipment in Grand Rapids including:
Ovens
Fryers
Steamers
Ranges
Char-broilers
Griddles
Mixers
Dish Machines
Coffee Machines
We can also service speciality items like gas woks, rice cookers, stone pizza ovens, smoker, and many other specialty items. If there's a device you use that isn't listed here, just ask our team! Our 30+ years of experience make us the go-to company for a wide range of services relating to kitchen equipment in Grand Rapids and the surrounding areas.
Industry-Leading Commercial Refrigeration in Grand Rapids, MI
Your refrigeration equipment is one of the most important pieces of equipment in your business. It keeps food at a reliable temperature and allows you to safely store it. Without refrigerators and freezers that keep a constant temperature, you can lose food product and expose your guests to illness. Don't let a faulty fridge keep your business from functioning the way it should. Call VanderHyde Services for dependable 24-hour emergency commercial refrigeration repair in Grand Rapids to help you when your equipment starts to fail.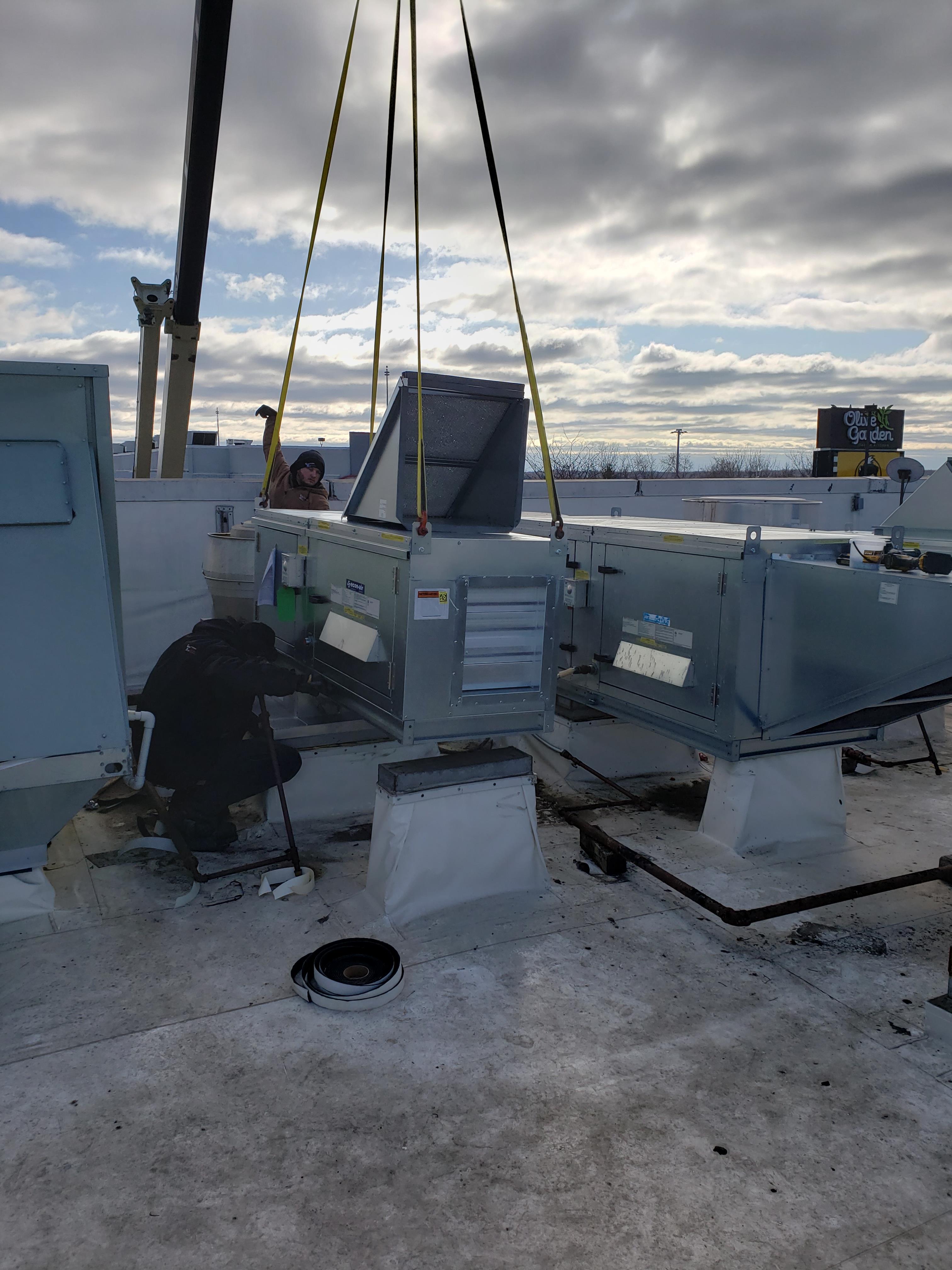 Quick & Comprehensive HVAC Services
Keeping your guest comfortable is a critical aspect to your business's success. Adequate and functional heating, air conditioning, and ventilation systems are the key components to establishing and maintaining a comfortable dining atmosphere. It's also critical to keep your kitchen environment comfortable so your kitchen staff can work at their best. Our HVAC specialists in Grand Rapids have extensive experience and continuing education to handle all of your HVAC needs from: RTU's, RRU's, make up airs, and exhaust hoods.
What You Can Expect From VanderHyde Services:
Exceptional Communication
Our team will not only provide you with exceptional service backed by decades of experience, we will ensure you receive exceptional communication from our team. Vander Hyde's office staff will keep you informed by text, phone call or email! Our HVAC specialists will call you when they are dispatching to your location so you can know help is on the way. Our technicians will also discuss the repairs that need to be completed to get you back up and running so you feel 100% confident in our service!
World Class Support
We know equipment issues don't happen on schedule. Our team of experts are here to serve you 24 hours a day, 7 days a week 365 days a year. When you're in need, we are only a phone call, text, or email away!
---
Schedule quick & reliable restaurant equipment repair in Grand Rapids, MI, or anywhere in Kent County by calling (616) 319-2125or contacting us online today!
---
Contact Vander Hyde Services Today
2nd Generation Family Owned & Operated

We Treat Your Home As If It Were Our Own

We're Available 24/7 for Emergency Services

1-Year Warranty on Labor & Materials